If you are not sure of the best size to order, we recommend checking the individual finished garment measurements that are shown alongside each garment.
In order to see garment measurements please visit the individual product page of the style, you are interested in. Next to the photo, you will see a style description and right below there is a hyperlink to Sizing and garment measurements. Simply click on it and a pop-up window will open. Now you can easily choose the size you would like the measurements for by clicking on the relevant size.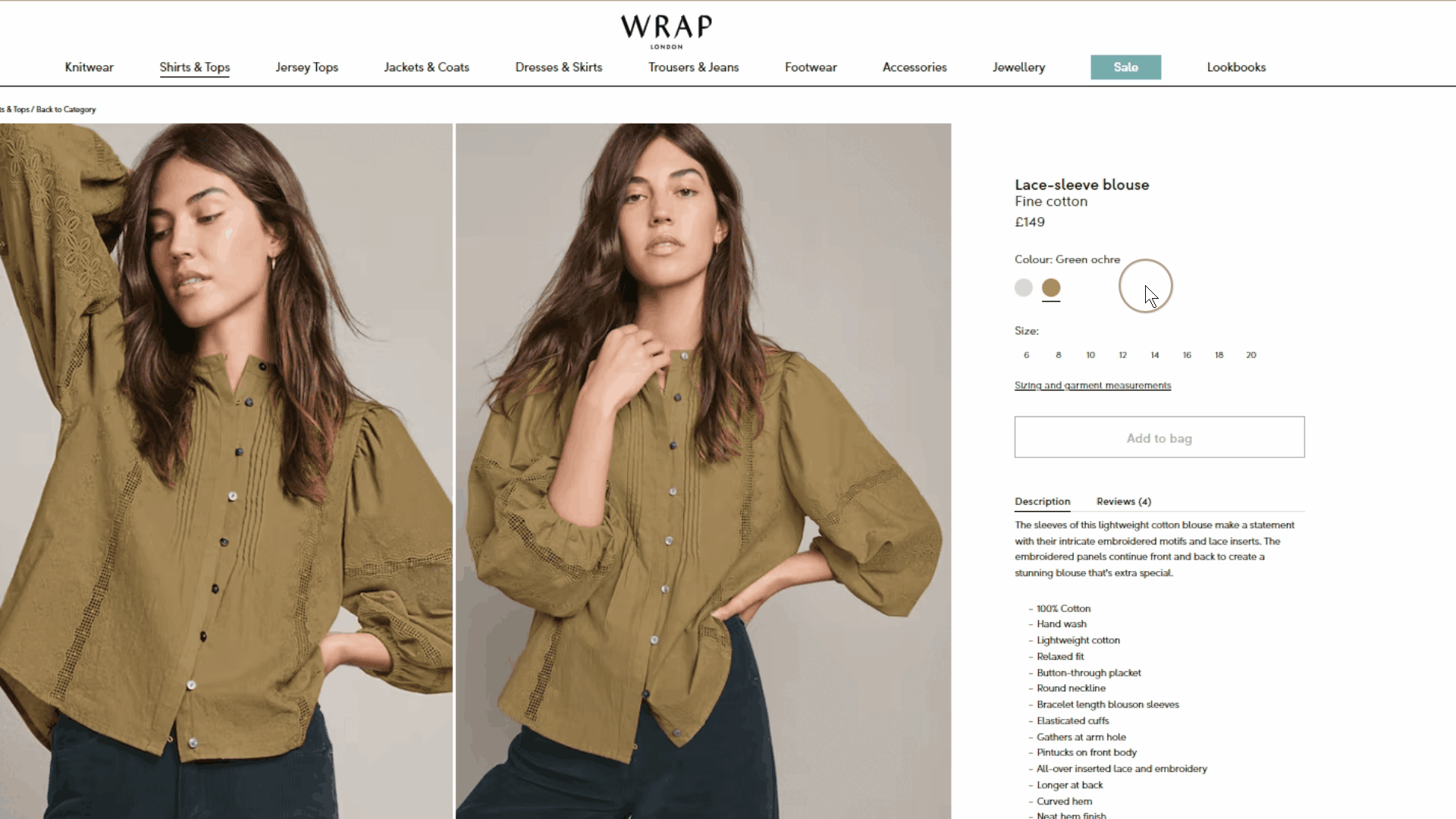 This tool gives you exact measurements of the style and therefore makes finding the right fit even easier! If you prefer you can also refer to our standard size chart below (based on body measurements).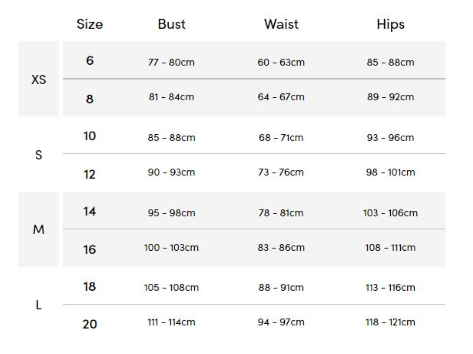 How to check your size
Measure your actual body measurements wearing only underwear, this will give you a better fit than measuring over clothes, or clothes you already have. When you have your actual body measurements, this guide will provide your size.
Bust - Measure the fullest part of the bust, keeping the measuring tape under the armpits and over the shoulder blades.
Waist - Measure comfortably around the narrowest part of your waist.
Hips - Stand with your feet together and measure around the fullest part of your hips.
Inside leg length - measure from the top of your inside leg at the crotch of the hem.